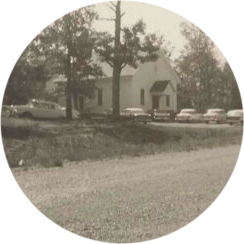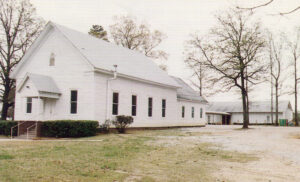 Responding in faith to the need for a church in the Oakland community, eleven charter members met on September 14, 1913 to organize Oakland Baptist Church. Services were held in the old school house until they completed the church building in 1915.
Through the years the congregation grew numerically and spiritually. Sunday School was added and other programs followed. The need for additional space became apparent. Four classrooms and a pastorium were added in 1959 and four more classrooms in 1964. Programs continued to be added, including an adult choir and mission organizations for every age group. An education/fellowship building was built in 1987. The puppet ministry, children's choir, and the Awana ministry were begun.
In 1998 land was purchased for a new church facility to accommodate the growing congregation. Ground breaking was held on April 4, 2004 and construction began June 4, 2004. The first worship service was held in the new building on February 20, 2005. Missions teams, Bible study groups, the men's ministry, a senior adult group, and a Good News Club are part of the ongoing ministries of Oakland Baptist Church.
The Lord has been gracious and has richly blessed Oakland over the past 100 years with such a special legacy. May the LEGACY that we are LIVING continue to be filled with the VISION and COMMITMENT of "Laboring Together with God" …for generations to come.