Awana Clubs are a fun and exciting way of reaching children (ages 3-grade 6) with the gospel and preparing them for their walk with Christ.
Children love the team competition centered around the unique Awana game circle.
Parents love to see their children learn God's word as they work their way through age-specific handbooks memorizing verses and completing activities.
Each night also includes a Bible lesson offering further instruction in Biblical principles.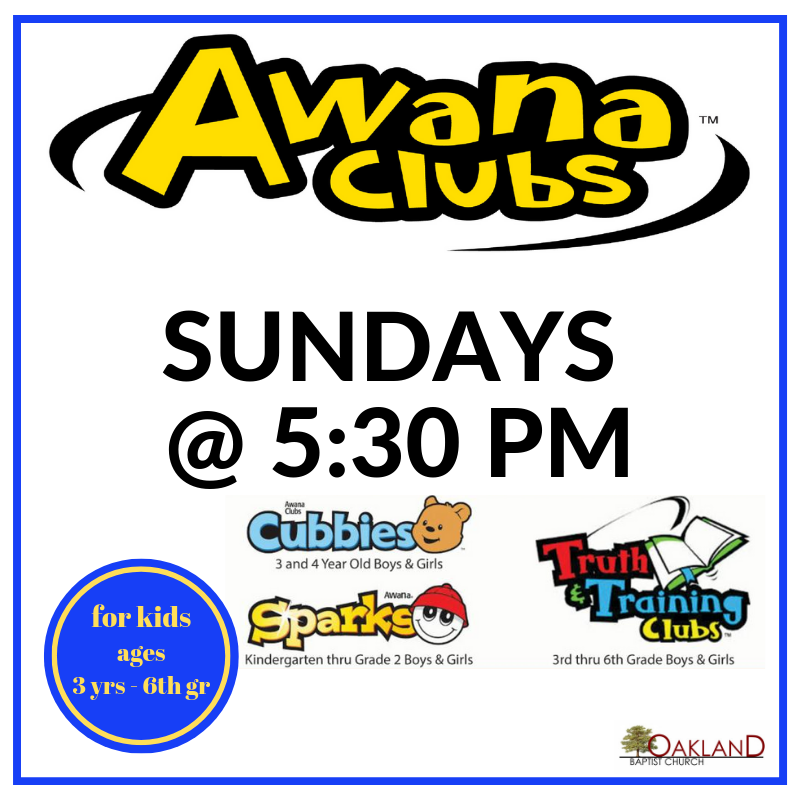 A

pproved

W

orkmen

A

re

N

ot

A

shamed.
"Do your best to present yourself to God as one approved, a worker who does
not need to be ashamed and who correctly handles the word of truth."